I Finished another zombie rag doll today. She's 22 inches tall and completely hand stitched. She's in my website shop.
I don't know what's up with the colors and clarity of these pictures! I must have snapped like 45 of them, got totally frustrated, and just settled. So these pictures don't really do her justice...she's really delightfully creepy in person :)
follow any of the pictures for details!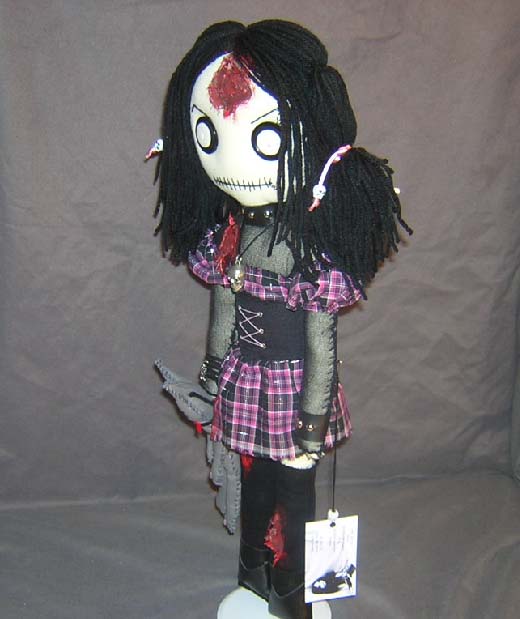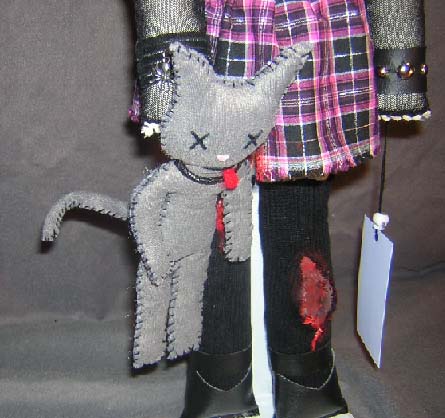 Visit my Website!