Since Halloween is amongst us
and it happens to be my favorite holiday
I'd like to hear your scary stories, thoughts, ideas and such!
So if you'd like to be entered in a drawing to win this ghost doll
leave a comment and tell me something interesting that is halloween or horror related :)


Your name will then be entered in a drawing to win this creepy doll!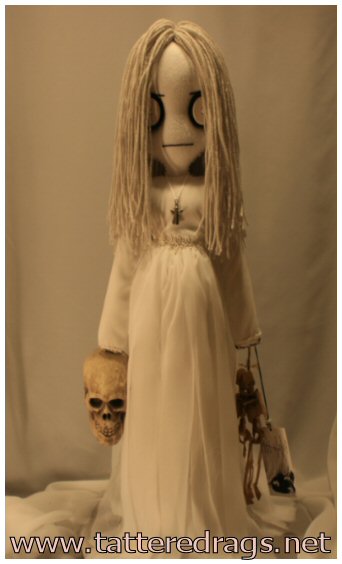 She is completely hand stitched and she stands 22 inches tall.
Drawing will take place on October 31st 2010.
The winner will be notified here and on Facebook.
Deadline for entry is midnight October 30th 2010!


This contest is worldwide!