I finished another Zombie doll yesterday! She will probably be my last one for a while since I have lots of other projects to tackle.
She's available in my
Etsy Shop
Just follow her picture for details!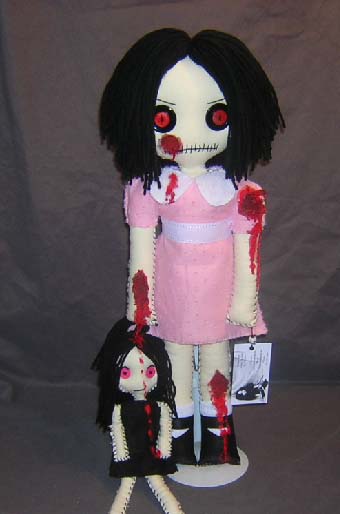 My kids go back to school next Friday so my excuse to be slack where the dolls are concerned will end there.
I have a pile of customs to finish up in the next several weeks and then I plan on making a dozen or so Halloween themed dolls, to get myself ahead a bit.
Hopefully that will allow me more free time to finish up a couple of paintings I started working on this summer, and to get started on a sculpture I can't seem to get out of my mind.
Jodi
Visit my Website!